Hello
.
Who am I?
My name is Kevin Wong. Most people call me Kevin. Occasionally, I am called 子豪, but this is not often done. Not that I mind.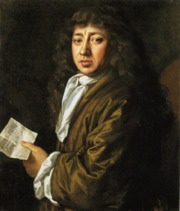 Presently, I am an MA Student at the Division of Linguistics and Multilingual Studies, Nanyang Technological University, Singapore. My dissertation concerns the importance of Mandarin and other Chinese languages to the construction of Chineseness in Singapore and Malaysia. This is based partly off my BA honours thesis, which you can find online here.
If, for whatever reason, you wish to contact me, you may do so via this email address: wang0955@e.ntu.edu.my, replacing "wang" with my actual surname, the number "9" with the number that is made of two circles, one on top the other, and ".nu" with ".sg". Failure to understand these simple instructions could suggest that you are a actually robot. I don't consort with robots.
I might put a bit more information about me here in the future. Until then, good day!
Copyright © Kevin Wong